There are currently 5 AlienWare and 2 Brentford W147 machines with Windows 10 installed in the IASpace.
Please make sure everything is powered on.
Please follow ours guidelines on how we handle and organise data on the lab's machines.
Windows
After computer is in startup, press TAB on the keyboard to get to the login screen.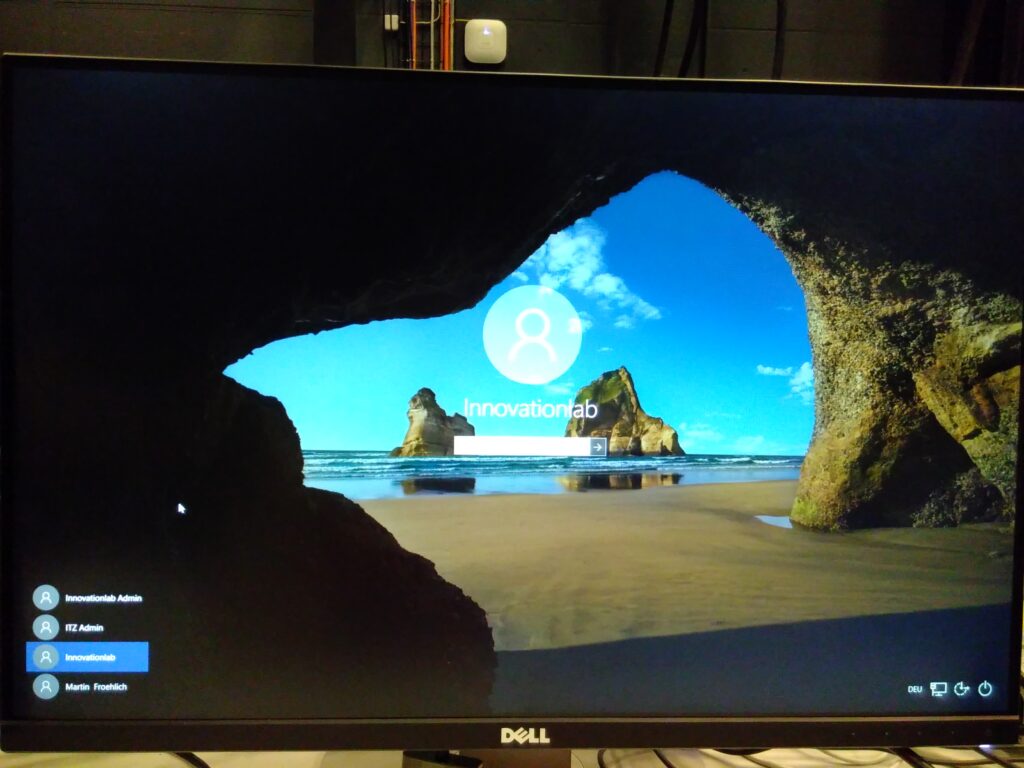 Choose IAUser account and enter the password depending on the computer you are using (see the label on the desk).
Each Computer has a D: Drive, which has a specific structure:
00_core
01_infrastructure
03_personal
04_projects
05_workshops
All your files have to be stored in either
03_personal
04_projects
05_workshops
00_core contains widely used Applications, scripts and packages for MaxMSP, Blender, Touchdesigner. Do not make any changes to this directory – or risk loosing data. It is maintained through a central repository. If you want to add anything to it, please contact Martin or Florian.
If need to installa 00_core on a d:\ drive please refer to this article: Clone 00_core repository from IAS git

Mac
There are currently 2 Apple Mac Pro machines available in the IASpace.