Mac
Open Finder > Go > Connect to Server…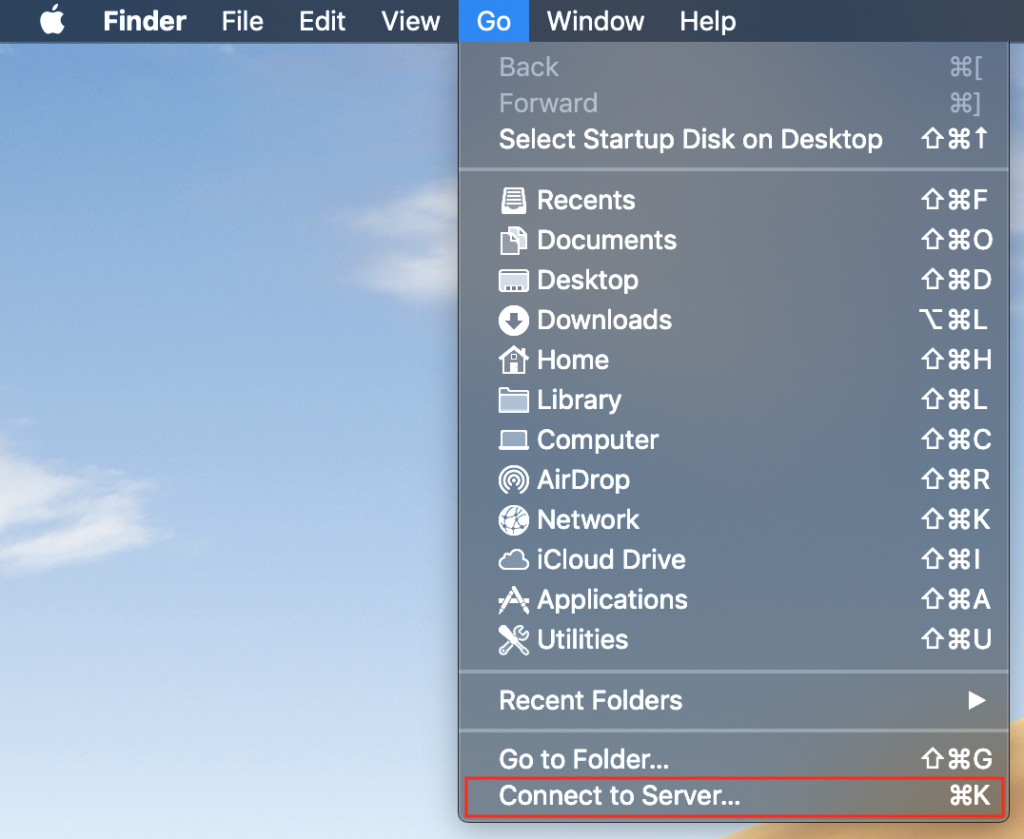 or open Finder and press Command (or Cmd or ⌘) + k.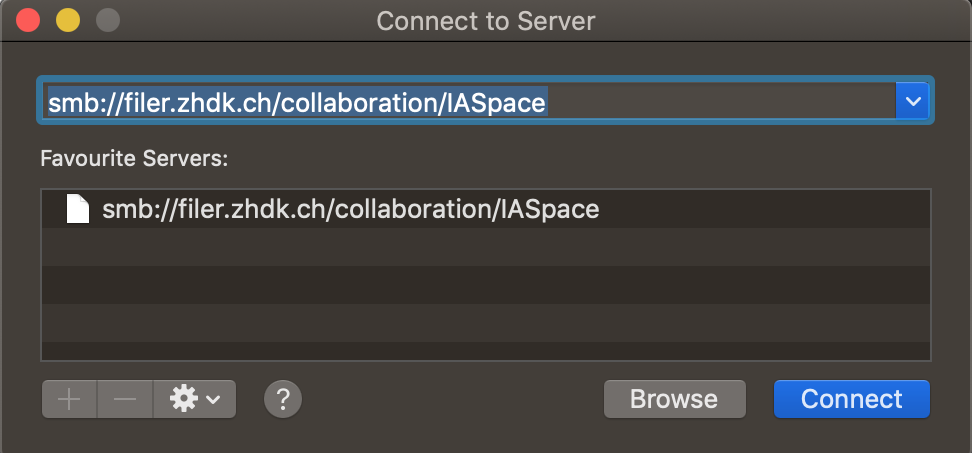 Windows
In order to access the filer, use the local collaboration (I:) drive.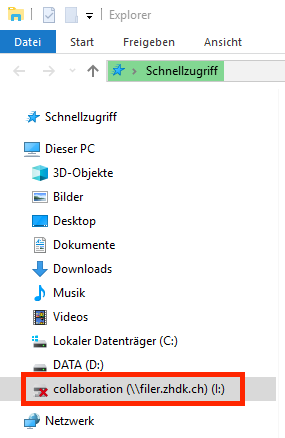 You need to login with your username. Press "Weitere Optionen" and "Anderes Konto verwenden" to enter your login info. Because these machines are in the BYO-domain, zhdk\ in front of your username is necessary.
zhdk\<your username>
password
Please do not save your login data and leave "Anmeldedaten speichern" unchecked.