Speaker setup
The IAS is equipped with a 3rd order ambisonic loudspeaker setup with 37 two-way speakers and four sub-woofers (cf. picture below).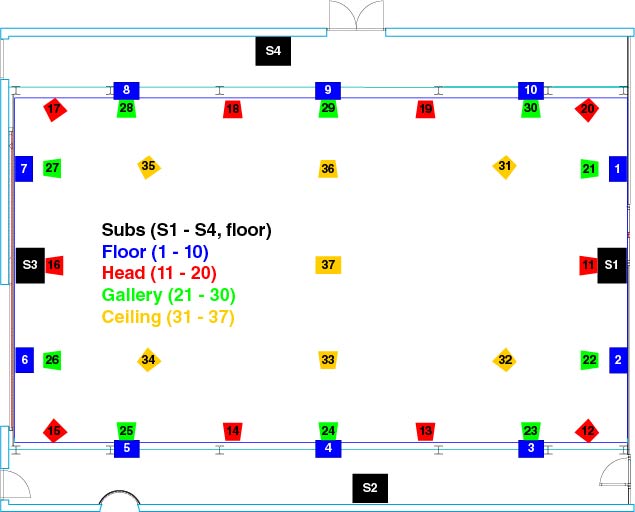 They are controlled by the Yamaha CL-3 sound desk on a Dante network.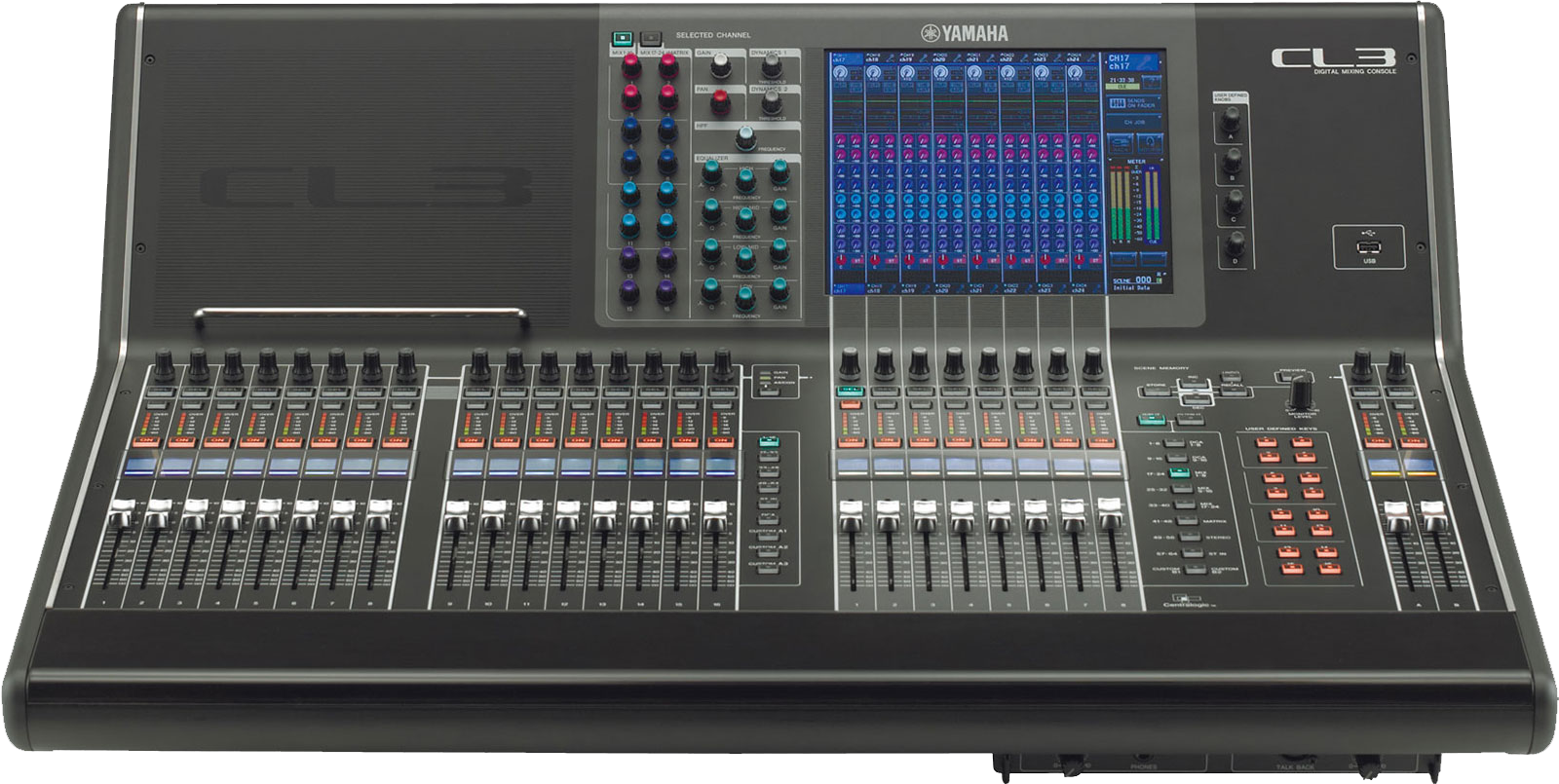 Switching on
On the Siemens control, go to 'Effektlicht 2, Schaltverteiler & Peripherie' and switch on all the odd SPS power socket pairs, except #29.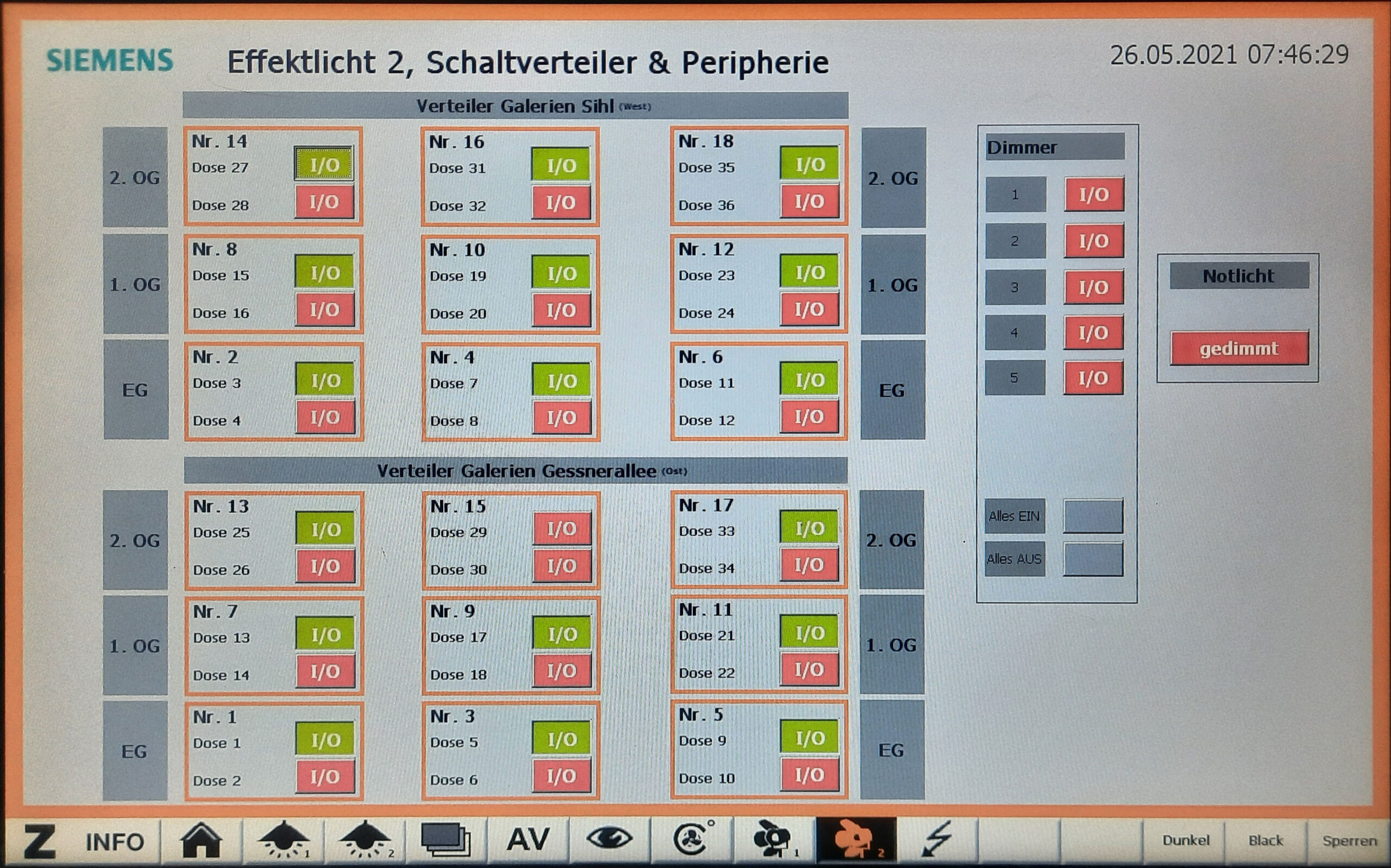 Turn on the sound desk at its back side (above the power cord).
When the notification 'I/O Device #2 – Connected' appears, the audio system is ready to work

IF NOT ALL SPEAKERS WORK: wait for 5 minutes until the whole Dante network has been initialized.
Using the IAS audio infrastructure
Basic settings of the audio system with presets are explained in the workflow section.