There are basically three ways of getting power at IAS:
2 Verteiler (power distribution panels)

18 WAK (wall connection boxes)
18 SPS (switched boxes & peripherie)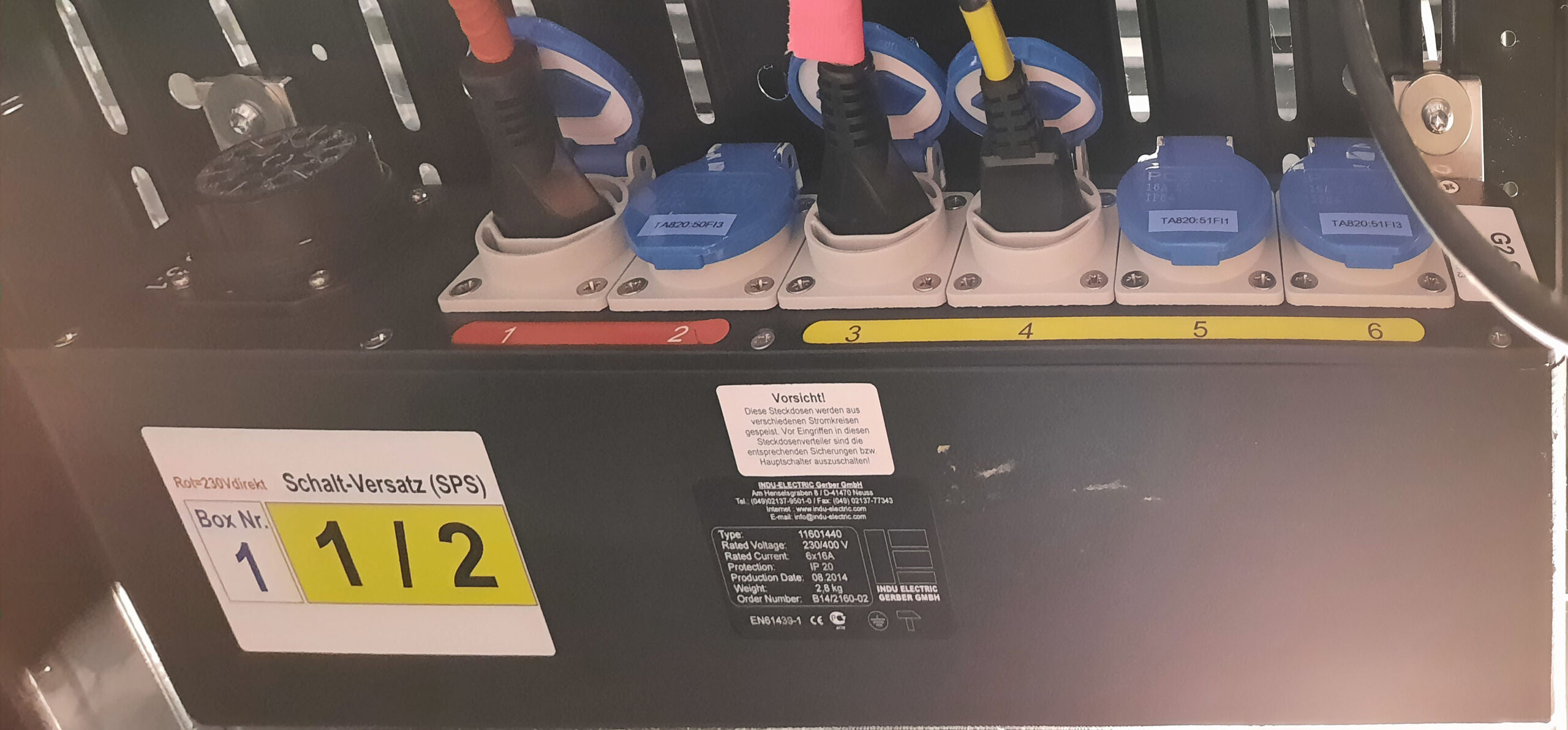 The SPS boxes (NOT with same numbering & positioning than the WAKs
) are placed either above your head by the cable channels (ground & second floor), or in the IAS columns (first floor).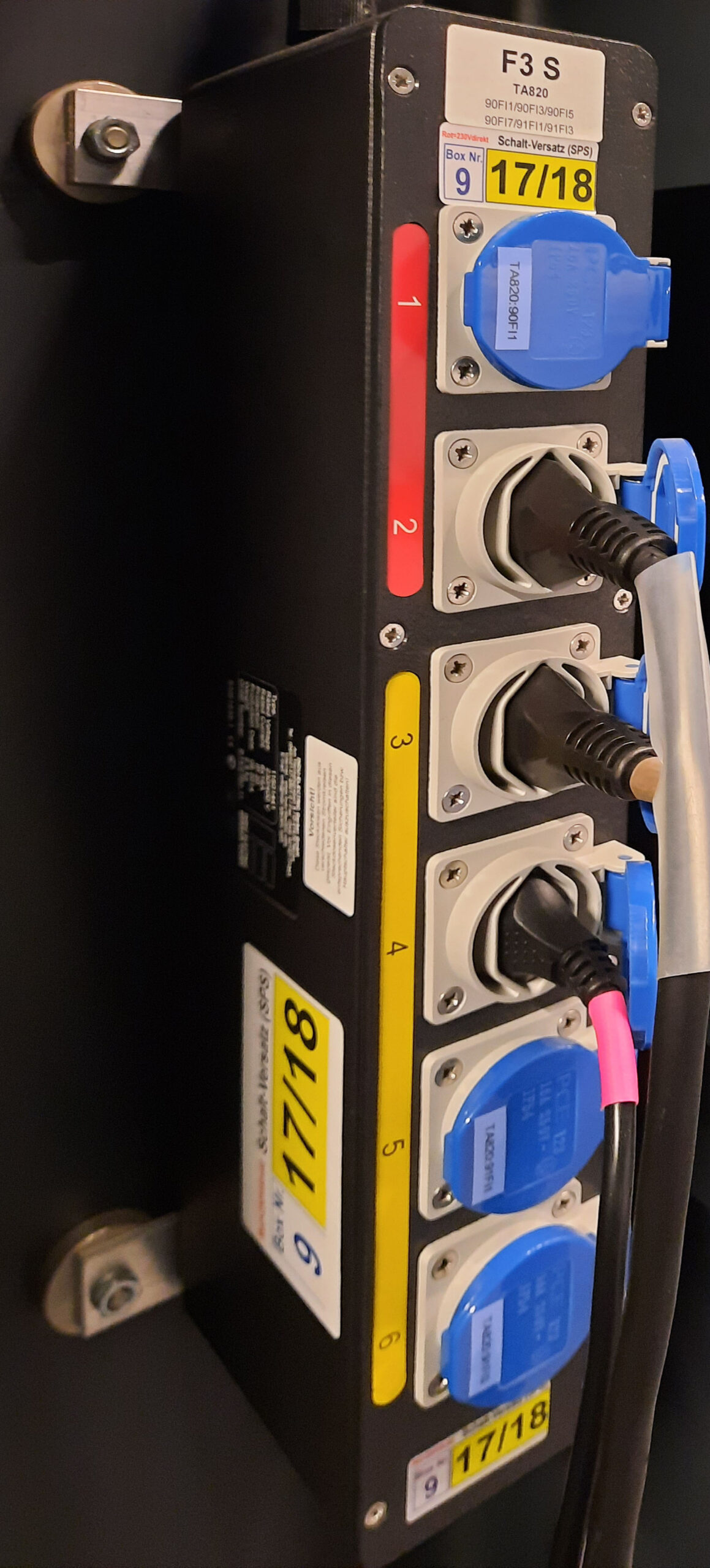 Unlike the WAKs, the SPS boxes are numbered from 1 to 18 in a zigzag way, starting from the gate door.
Each box has two sockets with solid power (#1-2, red) and four that are switched in pairs (#3-4 and #5-6, yellow). These pairs are addressed with the channel numbers on the yellow label at the bottom of the box. On the picture on the right (SPS #9), the sockets 3-4 are addressed with channel 17, sockets 5-6 with channel 18.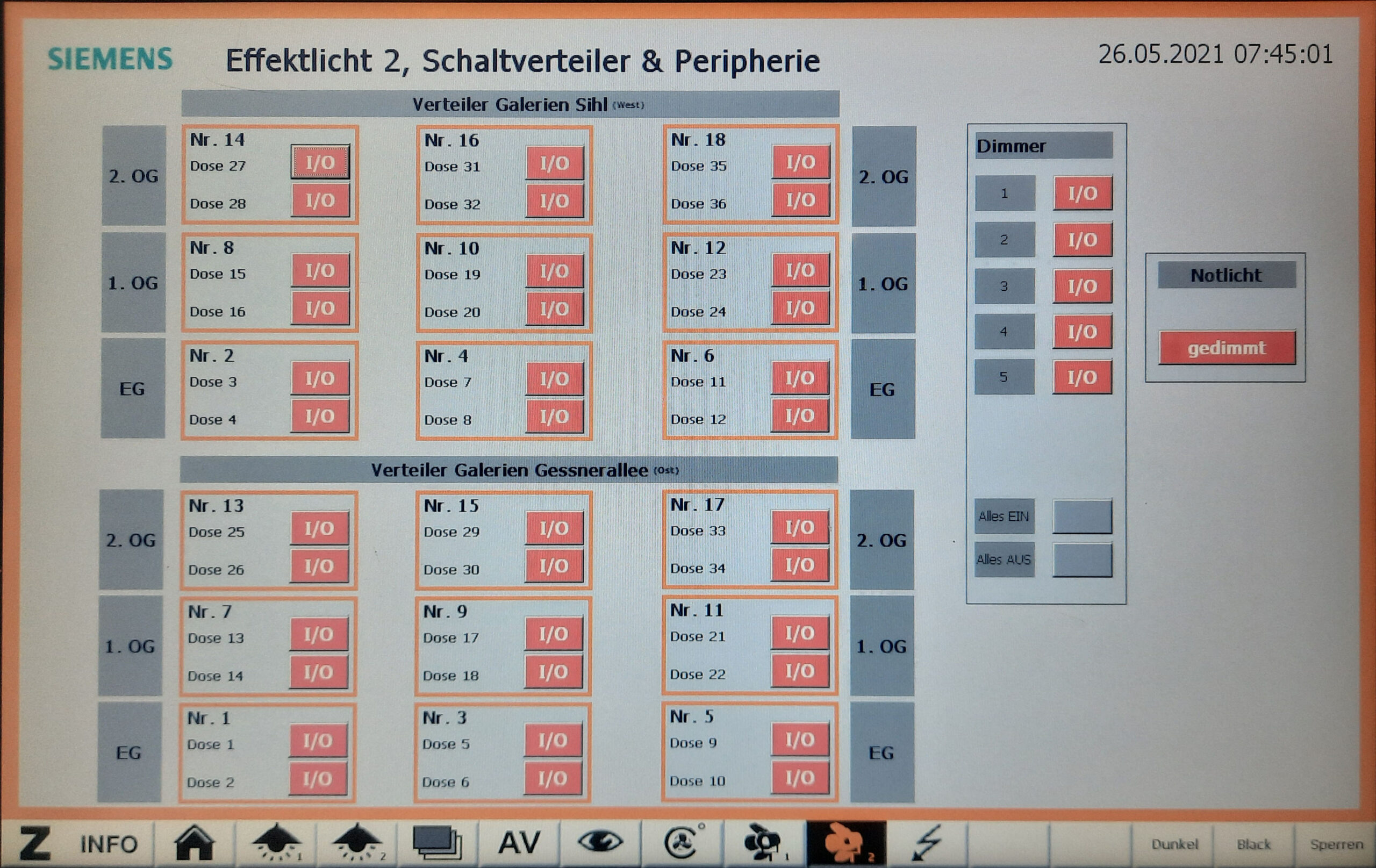 To switch tht SPS channels, you need to log into the Siemens control, go to 'Effektlicht 2' tab and select the corresponding channel numbers.