The graphic template video with its relative graphics & logos for creating IAS videos can be found in the IAS switch drive under: /IASpace/20_mediapool/Graphics/_IASpace-Video-Graphic-Template
Change the I.A [] logo accordingly to the kind of project the video represents: I.A[space], I.A[event], I.A[project], I.A[research], I.A[edu], I.A[focus].
Guidelines
The ZHdK full logo must be on the left top corner, on every frame where white text on a black background is present. While the I.A[] logo must be on the right top corner.
Use the ZHdK short logo on every frame that contains anything else than text.
Apply a master page to a document page
To apply a master page to a single page, drag the master page icon onto a page icon in the Pages panel. When a black rectangle appears around the page you want, release the mouse button.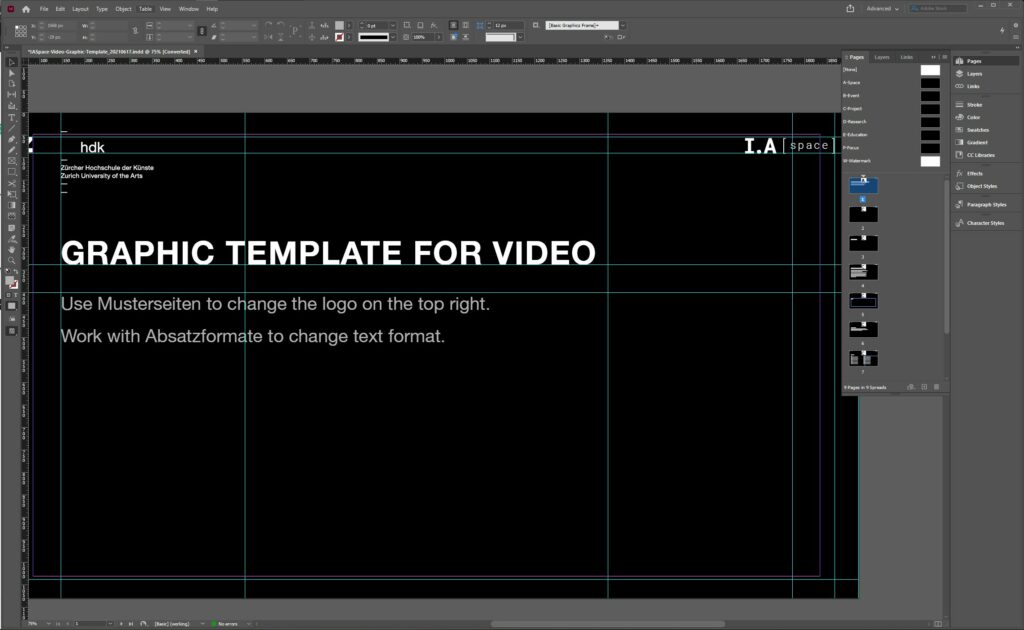 Graphic template for video preview